The humdrum of the working week can take its toll on everyone. When it is time to recharge your batteries, most people look to get away somewhere warm where they can forget about the rain and indulge in the luxuries that holiday life has to offer. With only so many days holiday a year, it's best to make it count with luxury villas to rent in the South of France.
Why Choose Villas to Rent in the South of France?
Unlike a hotel, luxury villas in the South of France leave you free to do your own thing. Whether you want to have a barbeque with friends or swim in your own private pool, it is easier to relax in a picturesque villa that has a little more privacy.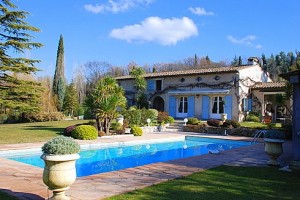 A luxury villa will often have a lot more room for families or groups and they won't need to be separated into their own rooms. With communal areas, everyone can relax and unwind, enjoying each other's company.
Aside from the glorious sunshine, the South of France is brimming with things to see and do. Whether you want to take in the breathtaking landscape or immerse yourself in the history of the region or visit the notable attractions, there is something for everyone in the French Riviera.
French Villas Tailored to Your Needs
Not only will you have more space to spread out, luxury French villas often come with their own opulent extras. From infinity pools to sea views and balconies, to private beaches, you can escape to your own private paradise that caters to your every need.
Whether you are looking for a chic city centre villa, a palatial rural retreat, a water front property or a cosy ski chalet, there is a plethora of luxury villas to rent in the South of France.
Search  Exclusive Riviera Homes property portfolio for your perfect home from home and find a luxury property to rent that is tailored to your needs.